May 16, 2023
Pink Lady® on display at Salon de l'Agriculture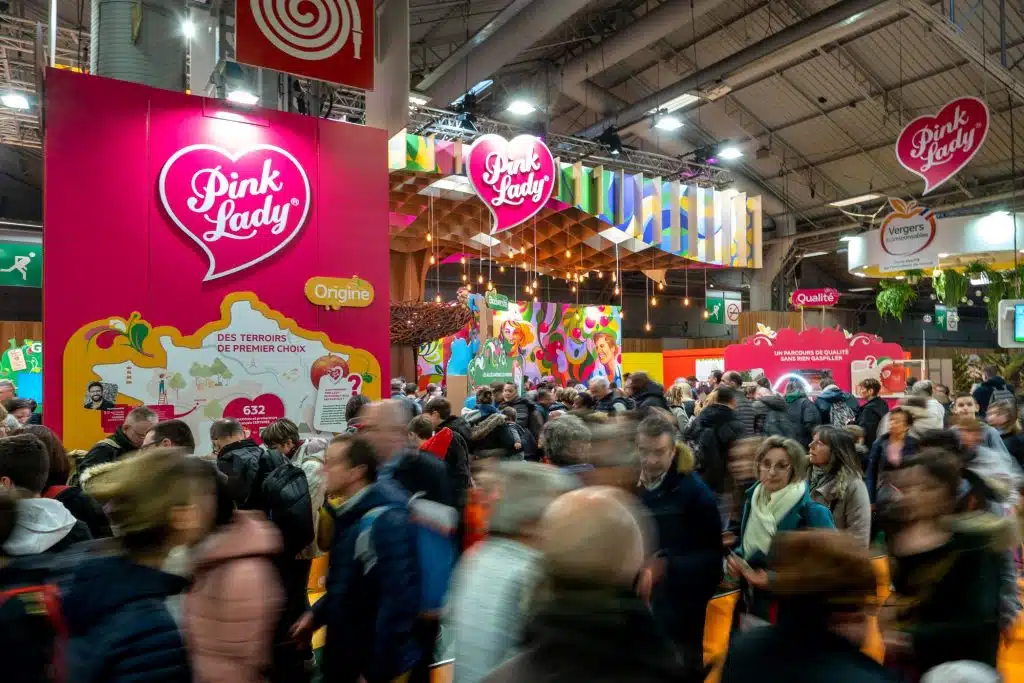 Pink Lady® Europe association, together with a team of producers, exhibited at the Salon de l'Agriculture in Paris, from 25 February to 5 March 2023.
The signature Pink Lady® sustainable cardboard stand demonstrated the Pink Lady® brand's commitment to protecting biodiversity in the orchard, the work and involvement of producers and the values of the broader network. Over the nine days, more than 60,000 French consumers attended the event, many of whom visited the Pink Lady® stand to meet with the Pink Lady® team and producers and to learn more about the Pink Lady® apple.
The Salon de l'Agriculture is is one of the most prominent agricultural events in the world, which takes place every February in Paris, France. The marquee event gathers over 1,000 international producers exhibiting across the livestock breeding industry, crops and plants, culinary products and agricultural services and professions.